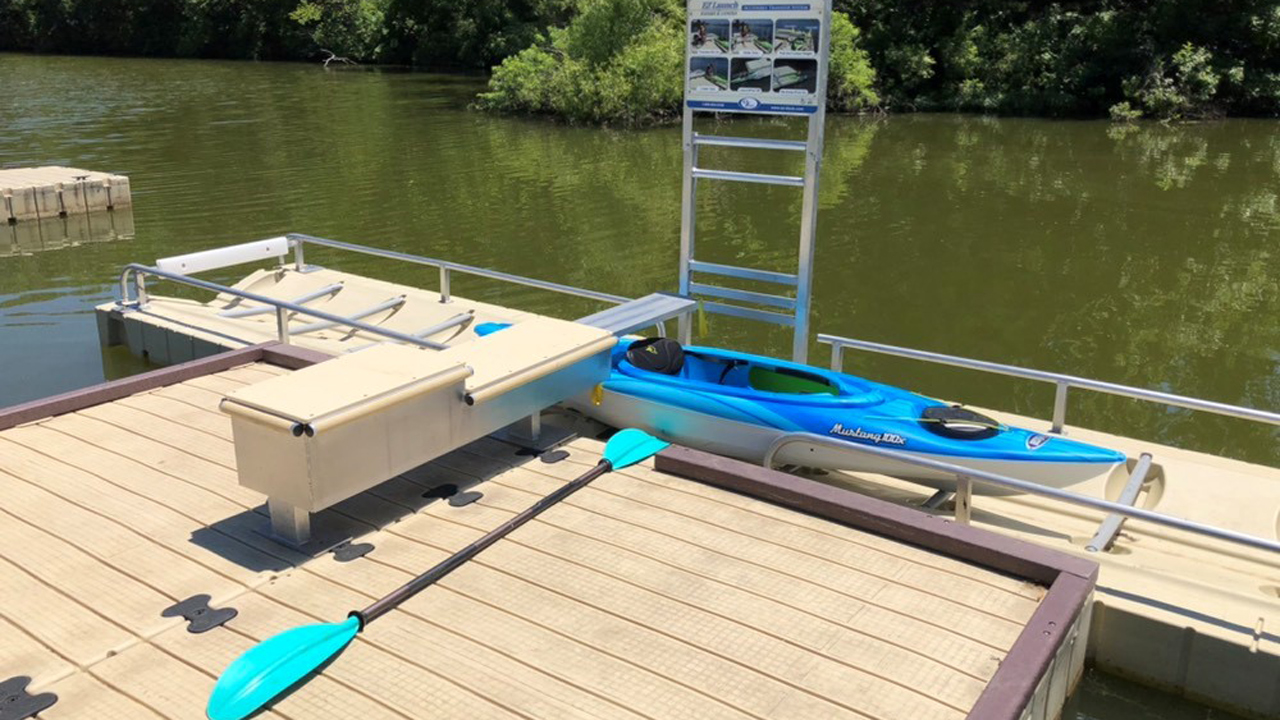 Kayak & Canoe Launch
Getting in and out of a canoe or kayak can be tricky even for an experienced paddler. EZ Dock's launch system makes it safe, stable, and simple for paddlers of all abilities—including some disabilities—to experience the joy of paddling.
Now you can independently and confidently access your vessel from your floating dock with no worries about tides, wind, waves or even getting your feet wet. When you're settled and ready to go, the Canoe and Kayak Launch get you easily into the water.
Coming back is just as easy: the floating platform is always at the right height, so just paddle up on to it and use either the guiderails or sides to roll yourself up out of the water for a safe, dry transition back to the dock.
EZ Dock is the first ADA compliant launch in the industry.
Other features:
transfer bench (on ADA launch) allows you to move easily from wheelchair to the vessel
transfer board comes in two different heights to match your vessel height
guiderails (on ADA launch) make entering and exiting water a breeze
paddle notches keep your paddles handy
easily added to any EZ Dock system
The EZ Canoe and Kayak Launch are adaptable to Low-pro and standard height EZ Dock.
Showing all 5 results